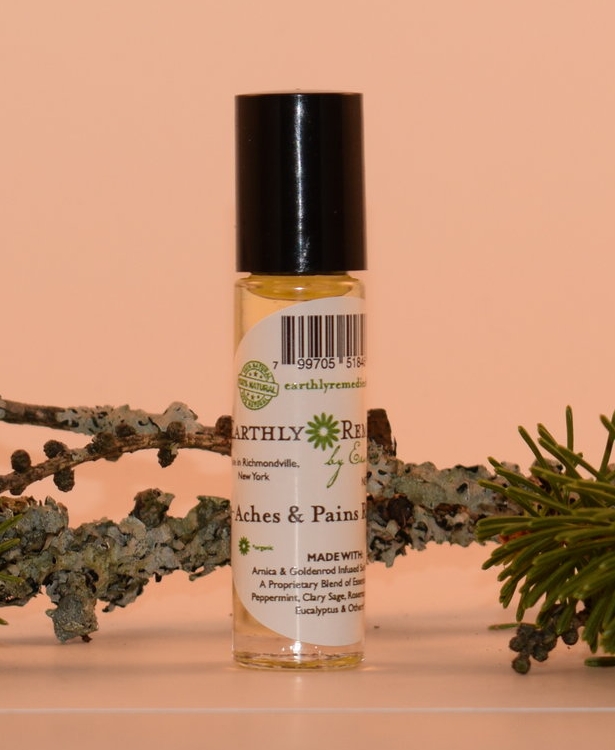 Aches and Pains Roll-on
Aches & pains roll-on is a blend of organic arnica, organic willow bark, organic goldenrod, and organic boswellia infused into organic sunflower oil. It is blended with a proprietary blend of essential oils including peppermint, clove, rosemary, clary sage, eucalyptus and others.
Keep away from eyes. Can be used for all aches and pains, sore muscles, spasms, pulled muscles, arthritis, and more. This product is great for young kids that have growing pains, just help them apply it so they can avoid contact with eyes.
sale